WAS THIS POST HELPFUL?
I want to know if this helps you all use the new forum.
Yup

Nope

Meh

I hate the forum changes, but the fearless leader knew it was broken and had to be changed so I guess I'll go piss up a rope!
This topic contains 3 replies, has 3 voices, and was last updated by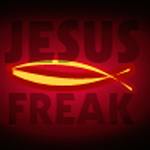 papasmurf 3 months, 3 weeks ago.
Viewing 4 posts - 1 through 4 (of 4 total)
Viewing 4 posts - 1 through 4 (of 4 total)